SINGAPORE
Singapore is hailed as a highly favourable destination to get a competitive degree. The country's beautiful environment and global connections make it an enthralling destination for international students to live, interact and work.
With international student mobility increasing by the day, students are taking the off-beat track to explore new destinations that promise not just an education, but a new and wholesome experience. The city-state of Singapore offers just that. Known for its diverse population and strict corporate culture, the island country sizzles in hyperactivity and enjoys the reputation of being the financial centre of Southeast Asia.
A look at the international student mobility data reflects Singapore's growing emergence as a student hub. According to UNESCO, nearly 50,000 students flock to Singapore annually – one of the highest among the Asian countries.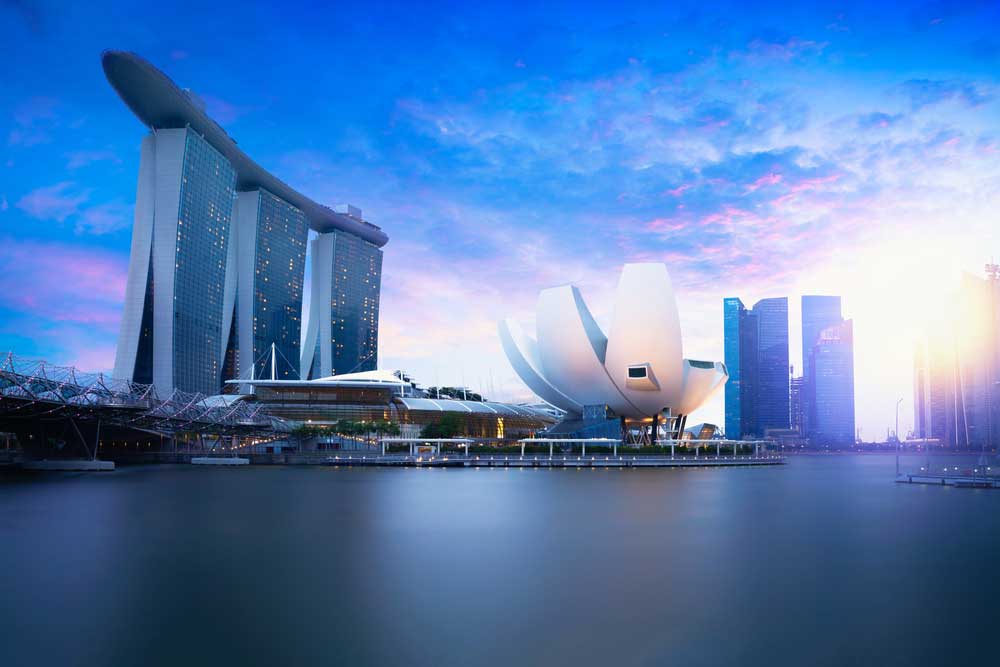 TOP REASONS TO STUDY IN SINGAPORE
Hub of Academic Excellence: Singapore is a top-ranking educational hub, which provides students with an international perspective and a variety of options. From an internationally recognized public-school system to top-notch universities, Singapore provides a comprehensive education system.
Affordable Education: Tuition fees are affordable, and the cost of living in Singapore is significantly lower than in many developed countries. Financial assistance is being provided in the form of scholarships, bursaries and student grants/loans.
Best Infrastructure and Easy Accessibility: Singapore is well connected via sea, air to all regions of the globe. An integrated transport system of air-conditioned bus services, Mass Rapid Transit (MRT) lines and affordable taxis, make it extremely comfortable and cheap to travel in and around Singapore. Students get a concession on MRT and public buses.
Global Business Hub: Singapore is consistently recognized as a global business hub with its developed infrastructure, political stability and open business policy. The World Bank rates it amongst the top countries to do business, while the Swiss-based World Economic Forum rates it as having one of the most stable economic systems in the globe. Singapore offers limitless career and networking possibilities to international citizens.
Lively and Cosmopolitan Way of life: Singapore may appear a little dot on the world map, but bustles all over with attractions and activities. The country's rich multicultural heritage is highlighted through the several cultural groups, such as, Indians, Chinese, Malays, and Eurasians, living together harmoniously.